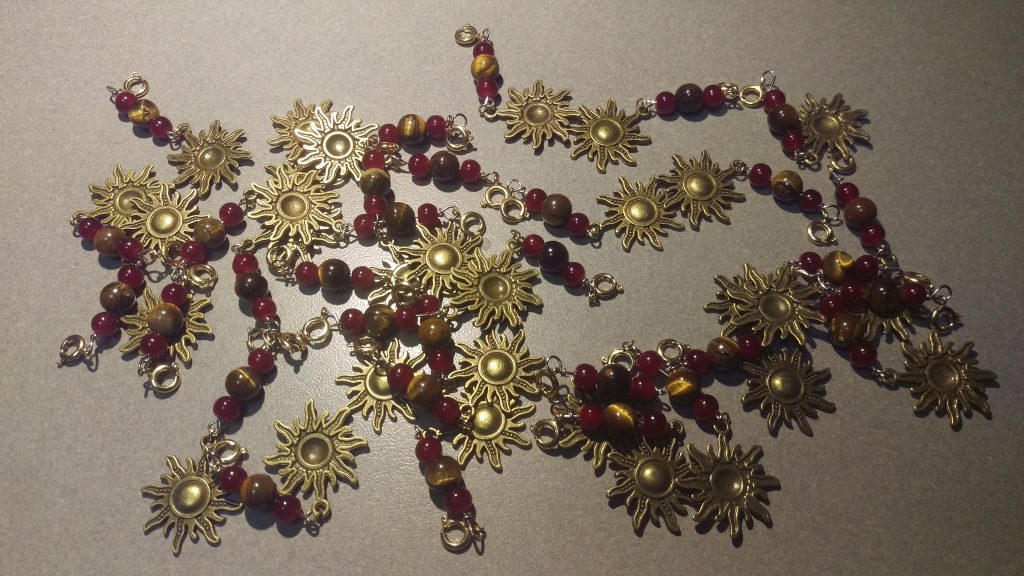 Update, 2/5/2018: In order to do 31 fights, I've expanded this to include practices. I'm also extending this to run through April 30, 2018 so it's a full year. Why deprive myself of more opportunities to fight? I'm also doing Chiv Hunt 2018, which challenges unbelt fighters to fight as many members of the Chivalry as they can in a calendar year.
---
Greetings unto the Fighters of the Midrealm!
My name is Samson Muskovich, though most people know me as Samii. For ages upon ages, warriors have set out to enhance their skills by challenging opponents throughout the lands. Some do so as a test from their liege lord. Others do so as a way of personal enrichment.
Earlier this year, I began a personal initiative (Build A Better Tiger) to improve my overall health, and I've decided to incorporate my 31 Fight Challenge as part of that. My goal is to do at least 31 unique pickup fights over the course of the next year at events that I attend beginning April 15 through March 18, 2018.
The purpose for 31 unique pickups is to challenge myself to fight a range of people with different styles of fighting than myself and to open myself up to learning more about my fighting style and to make improvements as I go along. Some of you, I may have fought with and beside before; others, I will have not. As a personal "thank you" from me, those who participate in the pickup challenge and help me with my goal to "Build A Better Tiger" will receive one of the shiny tokens in the photo above.
I know 31 is a relatively small number. I wanted my first goal in doing any sort of challenge like this to be attainable. I'm also exclusively doing this at events because they expose me to more people outside of the Baronies of Ayreton and Carraig Ban, where I normally attend fighter practices.
All I ask is two things:
1) If you fight me, please leave your name in the book I'll be carrying with me for this so I can keep track of who I've fought.
2) If we fight, please give me feedback on the fight since I'm doing this mostly to learn and improve. The book I'll carry with me will have a space for notes from each person, if they wish to leave commentary.
Note: Until I'm able to authorize in Rapier or Cut and Thrust, this challenge is currently open to Heavy Fighters. As soon as I authorize in the other two forms, I'll happily incorporate and include fighters from those lists, as well!
The first event on the list for my challenge will be at A Day of Ranged Weapons on April 15th.
Thank you in advance for your assistance with achieving my goals.
In Service and Shield,
Lord Samson "Samii" Muskovich